Thursday, 11 October 2018 16:56
Finally the battle against stubborn protein stains has been won!
HygienFresh has developed a line of enzymatic products which will change the way you do laundry forever!
Thursday, 11 October 2018 16:44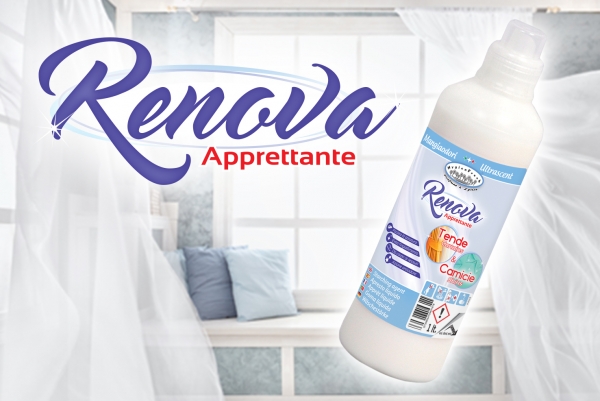 Renova is a starching agent for curtains with multiple properties:
IT MAKES PRESSING EASIER
IT PREVENTS FABRICS FROM YELLOWING
IT STIFFENS FABRICS
ANTI-ODOUR ACTION
Thursday, 11 October 2018 16:25
Tintolav has developed a complete line of last-generation professional spotting agents that are suitable for all types of wash!
Tuesday, 17 July 2018 10:19
GOODBYE TO STUBBORN STAINS
Oxon Trigger 750 ml
The new miracle of pre-spotting!